Problem Statement:
HelloFresh home cooks lack the ability to express themselves without having to wait in line via phone call to tell HelloFresh of their experience.
Mission Statement:
The customer service feature in the HelloFresh app enables home chefs to voice their issues in a quick, streamlined, and user friendly customer feedback experience.
Vision Statement:
The HelloFresh app's customer service feature will lead to a swift, simple, and helpful feedback experience.
Summary:
I conducted a case study for HelloFresh to improve their digital customer service experience. After conducting user interviews and a competitive analysis and creating personas, I quickly drew up possible digital screens for home chefs to relay their experiences to HelloFresh. After the sketching phase, I conducted user journey maps and storyboarding. This led me to creating the final wire flow.
Meet the Users.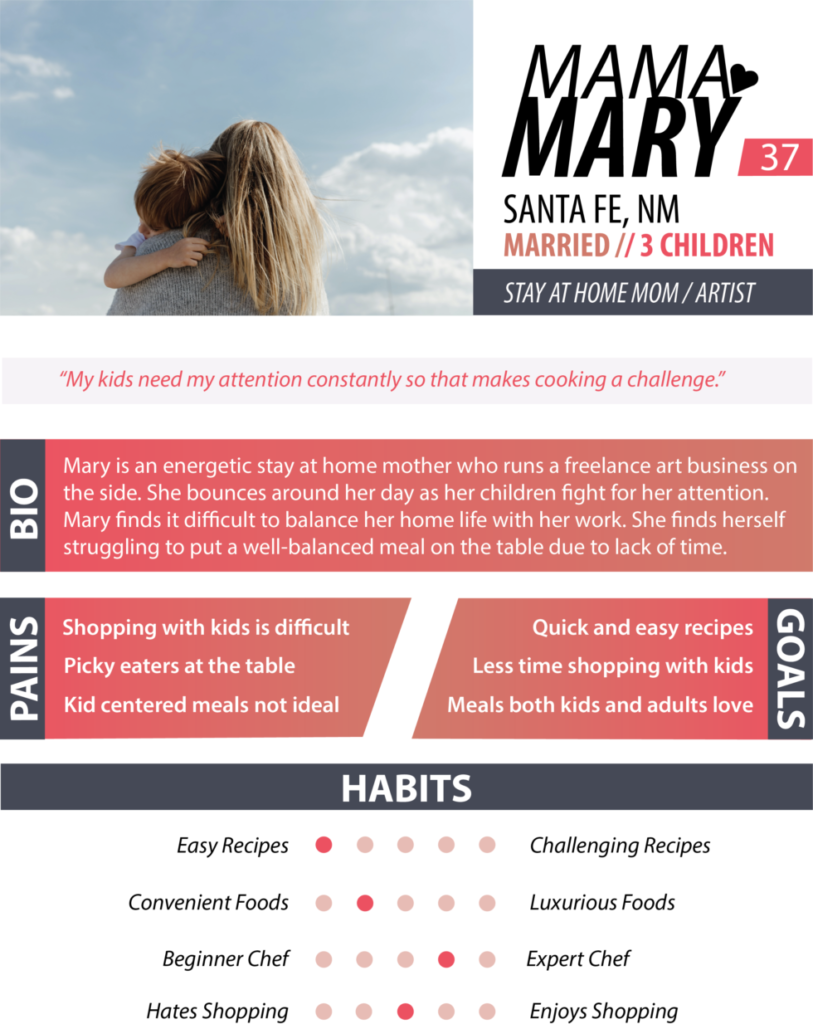 Storyboardin'.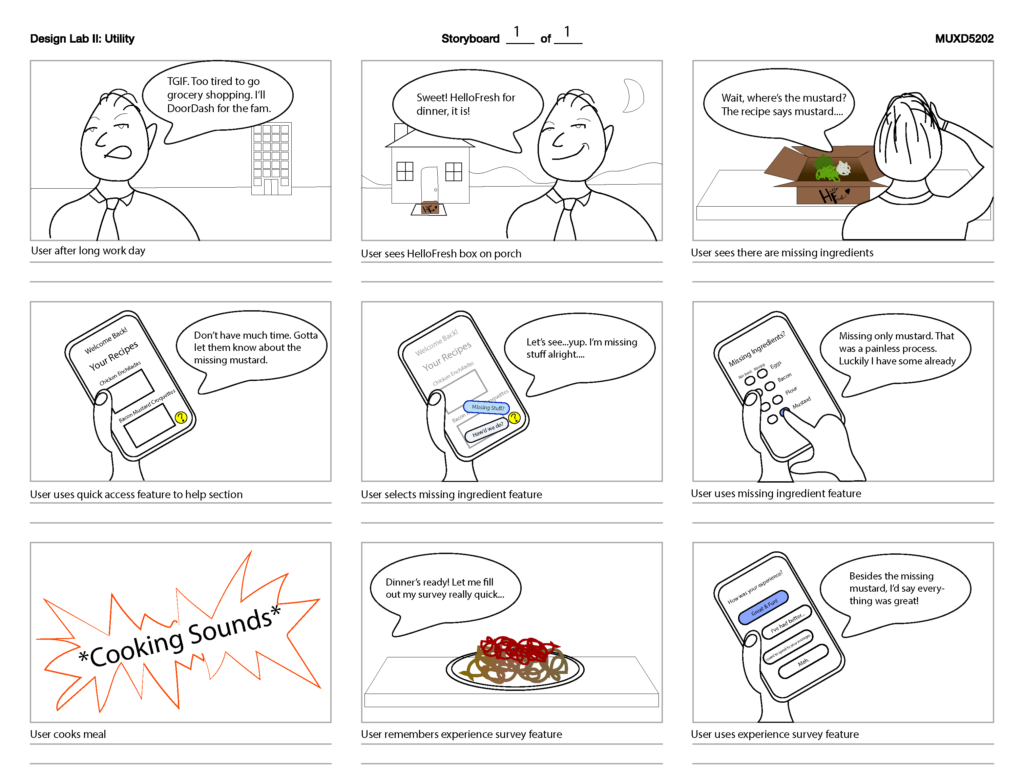 Sketching Time!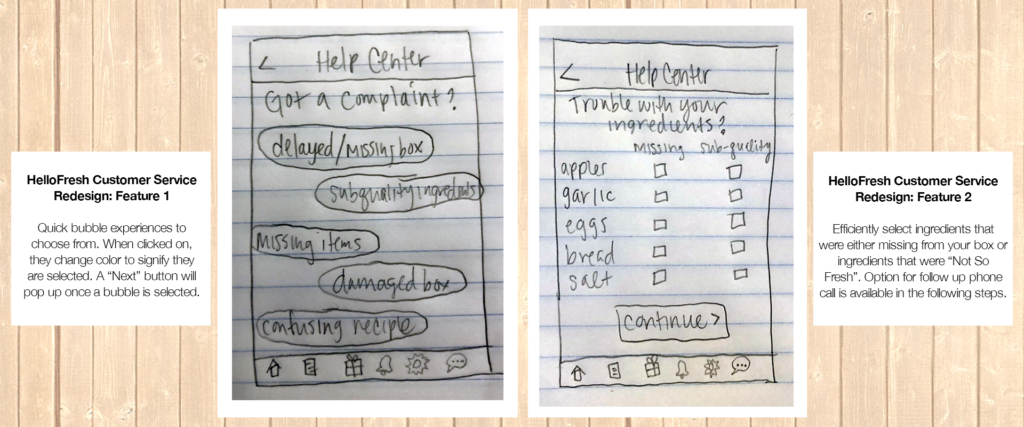 Low-fidelity Prototype
Values, Themes within Features…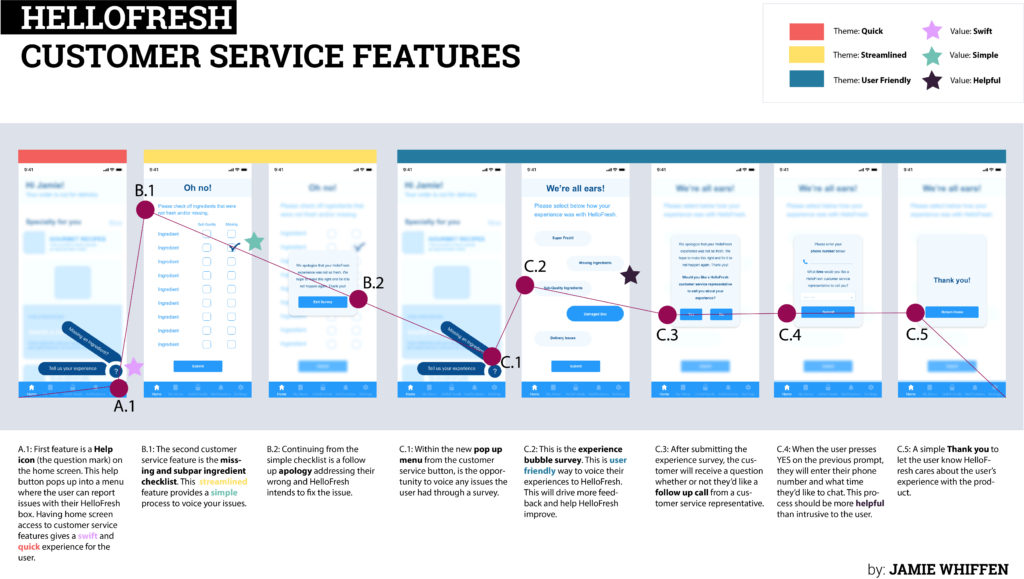 Conclusion
After all said and done, my findings were relevant and useful towards my next steps in the future. My findings concluded that HelloFresh's app has many opportunities to create a streamlined and productive complaint process in their mobile app to satisfy the busy user. To further my research, I intend to increase wireframe fidelity and conduct usability testings to test my designs. All in all, I learned the importance of having an empathetic ear and keeping the user in mind when finding solutions. In the end — they know what is best.
For the case study on Medium, see link below.
https://medium.com/@jamiejean16/a-case-study-for-hellofresh-9057ebe6f843