HelloFresh Case Study
Problem Statement:
HelloFresh home cooks lack the ability to express themselves without having to wait in line via phone call to tell HelloFresh of their experience.
Summary:
I conducted a case study for HelloFresh to improve their digital customer service experience. After conducting user interviews and a competitive analysis and creating personas, I quickly drew up possible digital screens for home chefs to relay their experiences to HelloFresh. After the sketching phase, I conducted user journey maps and storyboarding. This led me to creating the final wire flow.
Meet the Users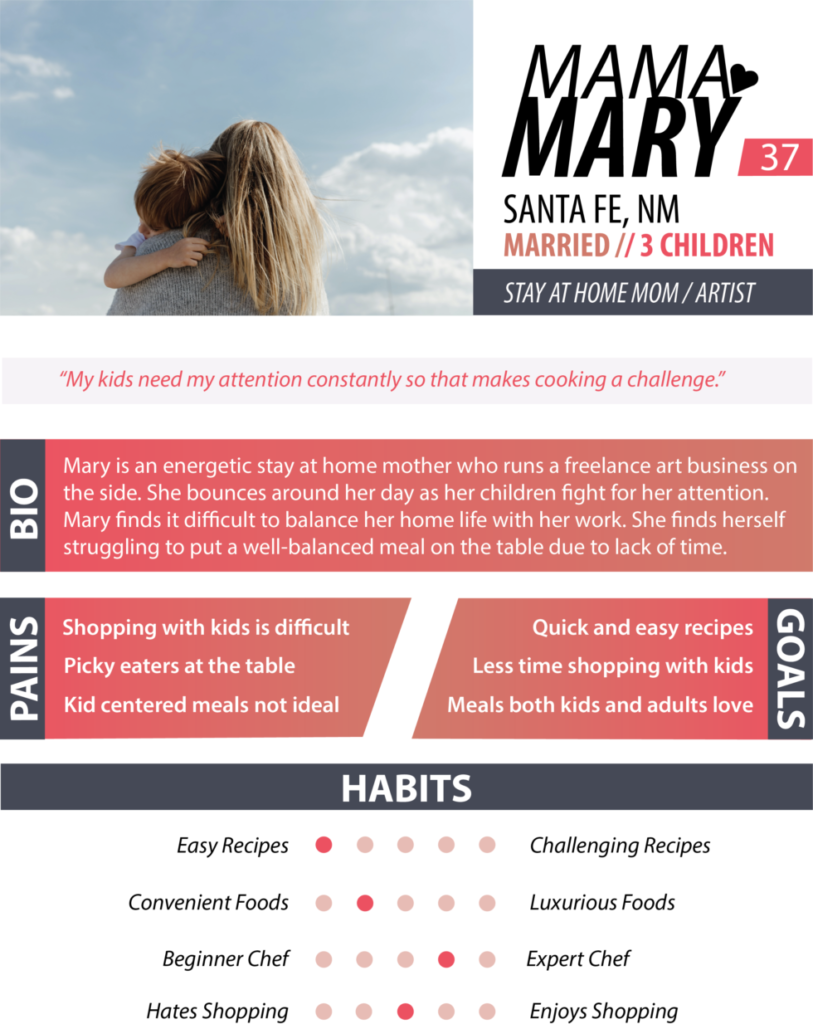 Sketching Time!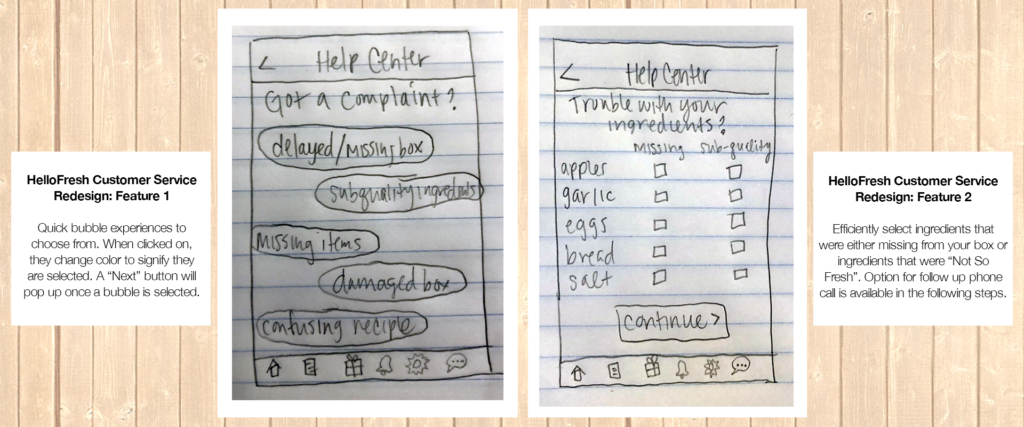 Voter's Survival Guide
Problem Statement:
Politics and current events need an approachable venue for those who are not involved in or those who do not understand the topic.
Summary:
A personal/school project designed for the new voter wanting to find their political identity. This design strives to enlighten the new voter by informing them with acknowledgment of the political source bias. By taking a placement quiz, the results show their opinions in a simple and clear format. Along with placement, suggested readings related to the results appear below the placement percentages.